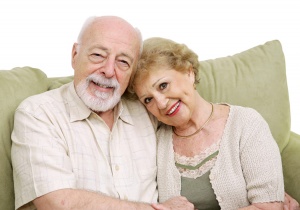 Whether you are caring for aging parents or family members or you yourself are aging, membership in Caring for Aging People makes it possible for you to keep pace with others who have found successful ways to make life rewarding.
From the courses, you will learn how to slow the pace of aging–with physical and mental exercise–how to keep aging people healthy, and how to make your relationships enjoyable. You can communicate with people and receive newsletters filled with up-to-date research and other excellent ideas which make your life fulfilling and this transition for the entire family rewarding.
If you are caring for aging parents or other loved ones, the impact on your family can be emotionally significant for you, your spouse, and children. These wonderful people reared and cared for you, and now you want to do what's best for them. The transition from child to caretaker can be a smooth one with the right information and resources. Discover tips for including others in the responsibility of providing care, and learn how to make this time rewarding for your children.

Included in the Caring for Aging People membership:
Courses:

Caring for Aging Loved Ones




Manage Your Money and Build Wealth





Mini Courses:

Solving Depression

Solving Anxiety

Create Financial Security



Discounted Consultations with Experts & Coaches
There are two membership options available: 3 months and 6 months. These discounts are good for the duration of your membership.



3 Mo. Membership: 10% Discount

6 Mo. Membership: 15% Discount

Tailored Newsletters:
These newsletters have been specifically designed to help you identify the techniques and resources available to you to make aging more comfortable, and caring for aging loved ones a smooth transition. Limit emotional strain, and make this situation

more positive for you and your family




Priority Forums:
As part of this membership, you will receive priority invitation to forums. These forums are often moderated by licensed experts or top professionals so you can find tremendous real-time help.