Free eBook on Emotional
Self-Reliance
Click HERE to receive a free eBook.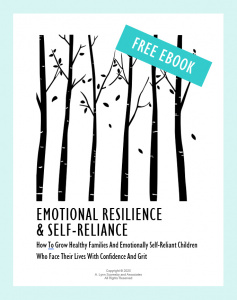 Emotional Resilience & Self-Reliance
How To Grow Healthy Families And Emotionally Self-Reliant Children Who Face Their Lives With Confidence And Grit
In the FREE eBook... 
Learn about the significant role emotions play in our relationships and how emotional health is a vital part of social confidence, strong character, achievement, and resilience.