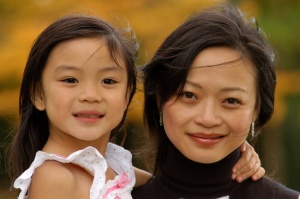 The love you feel for your children combined with the tremendous importance of rearing your children successfully can create feelings of stress and anxiety. Membership in the Young Mothers group brings numerous benefits. It provides a combination of courses, coaches, professionals and mothers like you who can provide support and encouragement and offer tips you may not have thought of.
You will learn how children grow and develop so you will know how to add to their potential and feel successful. Join this membership to find tools and success strategies for good discipline methods, tips to promote health and learning, and tips to make your marriage strong and filled with love. Knowing what to do and having the strategy to carry plans out can be a tremendous tool for reducing the worry and pressure you might be feeling as you take on this truly invaluable responsibility.

Your membership may be the best thing you can do for yourself, your family, and your marriage this year.
Included in the Young Mothers membership:
Courses:

Solving Common Childhood Problems

The Six Best Things You Can Do For Your Kids
Solve School Problems by Teaching Achievement Motivation
Teaching Sex Reproduction and Abstinence



Mini Courses:

Strong Parents, Strong Children: Ages birth-5; 6-12

Stop Arguing About Your Kids

Solving Stress Related Arguments

Get Your Relationship in Synch



Discounted Consultations with Experts & Coaches
There are two membership options available: 3 months and 6 months. These discounts are good for the duration of your membership.



3 Mo. Membership: 10% Discount

6 Mo. Membership: 15% Discount


Tailored Newsletters:
These newsletters can be great support when you are trying to figure out so many different things as a young mother. Newsletters offer tips and expert advice so you confidently know what you are doing is the "right" thing to do, or that you're doing it the "right" way. We know nothing is more important to you than rearing strong, healthy, confident children. The strategies in these newsletters are designed help make this task enjoyable and positive for you and the whole family.


Priority Forums:
As part of this membership, you will receive priority invitation to forums. These forums are often moderated by licensed experts or top professionals so you can find tremendous real-time help.